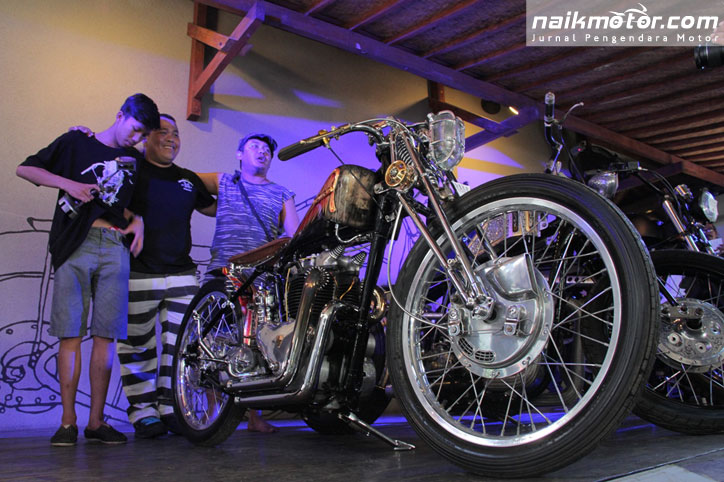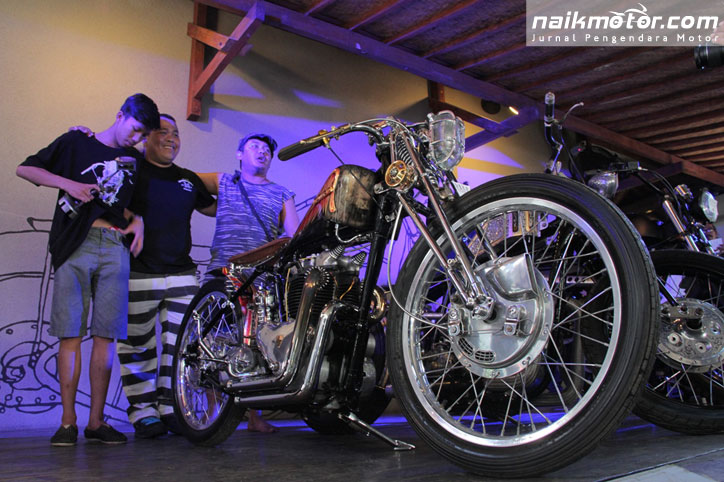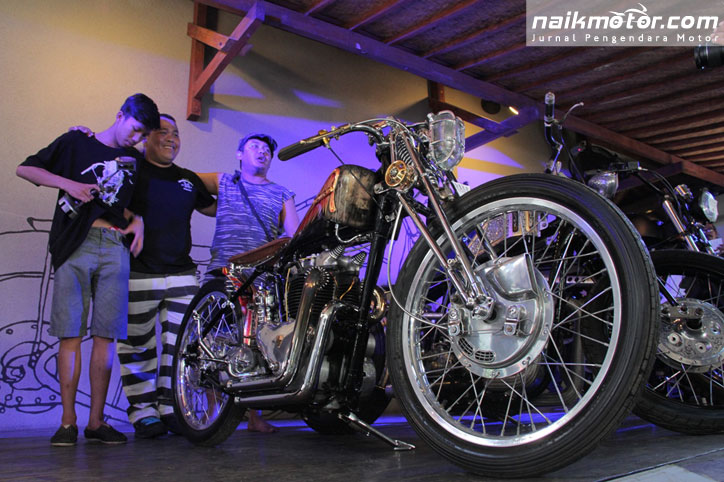 Bali (naikmotor) – The Deus Boundless Enthusiasm Bike Build Off 2015 usai digelar kemarin (3/5) serentak di 5 negara. Flying Don Juan Juara FFA Deus Bali Bike Build Off 2015
Tiga dewan juri Deus Bali Bike Build Off 2015 akhirnya memilih Triumph 6T 1949 berjuluk Flying Don Juan milik Tommy Sunu Gearhead Monkey Garage menjadi juara kelas FFA.
Dari 26 peserta kontes custom bike yang digelar global serempak di 5 negara termasuk Indonesia oleh Deus Ex Machina, Dewan Juri yang terdiri dari Lulut Wahyudi (Retro Classic Cycles/Kustomfest), Nathan (Deus Ex Machina) dan Nicko Eigert (Smoked Custom) mengelompokan kelasnya menjadi di bawah 300cc dan FFA.
" Alhamdulillah…my bike "Flying Don Juan" be a champion of Free For All class at Deus Bike Build Off 2015 in Cangu Bali. Many thanks to Om Yusuf Syam – Manungso Nglotokklasikguoblok – Lowo Abang Art Cycle Bali – Fahmi Free Flow Painting," tulis Tommy Sunu di laman facebook pribadinya.
Tommy juga menulis memohon dukungan dari semuanya karena motornya akan mewakili Indonesia untuk dikompetisikan dengan wakil dari 4 negara lainnya (US – Japan – Australia – Italy) melalui on line people choice.
Sementara juara pertama jatuh ke Kawasaki Binter Merzy 1980 milik Kedux Garage, pemenang kedua Honda GL 100 1980 dari Zambrag Garage dan pemenang ketiga diraih Yamaha Scorpio 2010 dari Zui Custom.(Aan/Arif/nm) Foto: Aan Fikriyan Kustomfest